Siri is part of the Apple iOS (operating system). It's like having a personal assistant. You can ask it a question and it will answer to the best of its ability. And Siri is pretty good.
I just learned about a young man named Jonathan Mann. He set a goal for himself to write a song a day. He's been doing that since January 1, 2009. That is amazing. Totally amazing.
He has written a 'duet' with Siri. He sings his part and Siri answers. It is a delightful song. It tickles my technology soul and pleases my musician's heart.
I hope you enjoy it, too.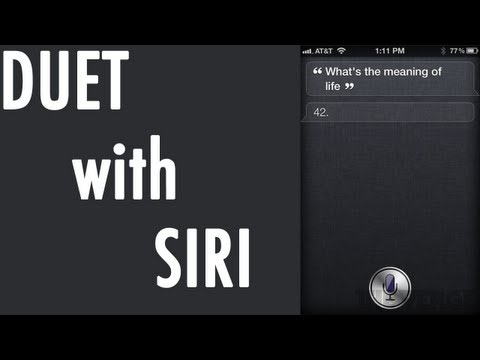 Comments Off
Filed under Misc.